Calgary Highland Games
The Calgary Highland Games is one of the oldest gatherings in North America and will be celebrating over 100 years since the first games, held in 1913. Organized by the Calgary United Scottish Games Association, these games have gained the reputation as being one of the most prestigious Highland events in the West. Attracting competitors and spectators from across Western Canada and the USA, you will watch some of the world's top pipers, drummers, dancers, and heavy event athletes compete and perform.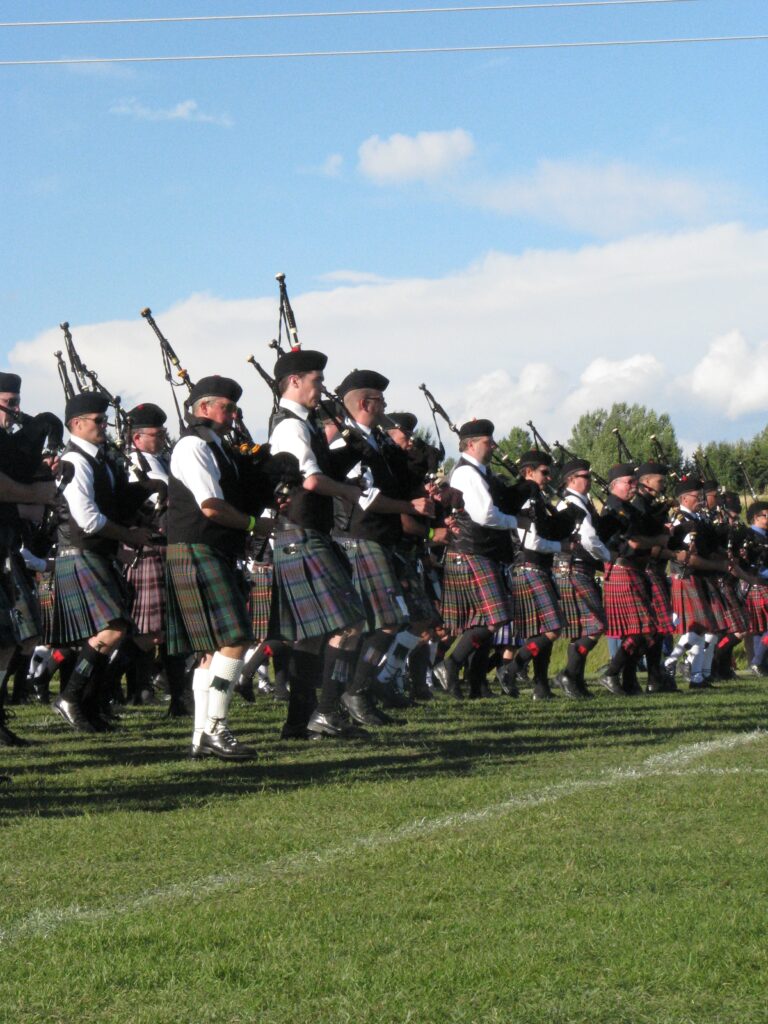 Vendors
To reserve your 10 x 10 ft merchandise or food vendor space today, please click here. Please note that all applications are to be completed using our online system and you must pay online. Spaces are limited and booked on a first come, first serve basis.
Clans
"A kinship group among the Scottish people. Clans give a sense of shared identity and descent to members, and in modern times have an official structure recognized by the Court of the Lord Lyon, which regulates Scottish heraldry and coats of arms. Most clans have their own tartan patterns, usually dating from the 19th century, which members may incorporate into kilts or other clothing." Wikipedia